This simple, classic turkey brine gives you the juiciest, most delicious turkey you've ever tasted. Learn how to brine a turkey today.
Everyone Should Brine a Turkey
There are 3 main reasons why we love brining our Thanksgiving turkey. No need to serve dried up turkey every again.
Flavor: brining your turkey is going to infuse your meat with salty deliciousness. You can think of it as an intense marinade or flavor bath.
Texture: brining helps break down the toughness of your meat leaving the texture as smooth as can be when you bite into it.
Moisture: the salt actually helps the turkey retain moisture, which in turn makes the texture pretty dang delicious.
You'll notice that typically only leaner cuts of meat such as chicken, turkey or pork chops and this is because of their low-fat content. Brining truly does help your lean cuts of meat come out nice and moist!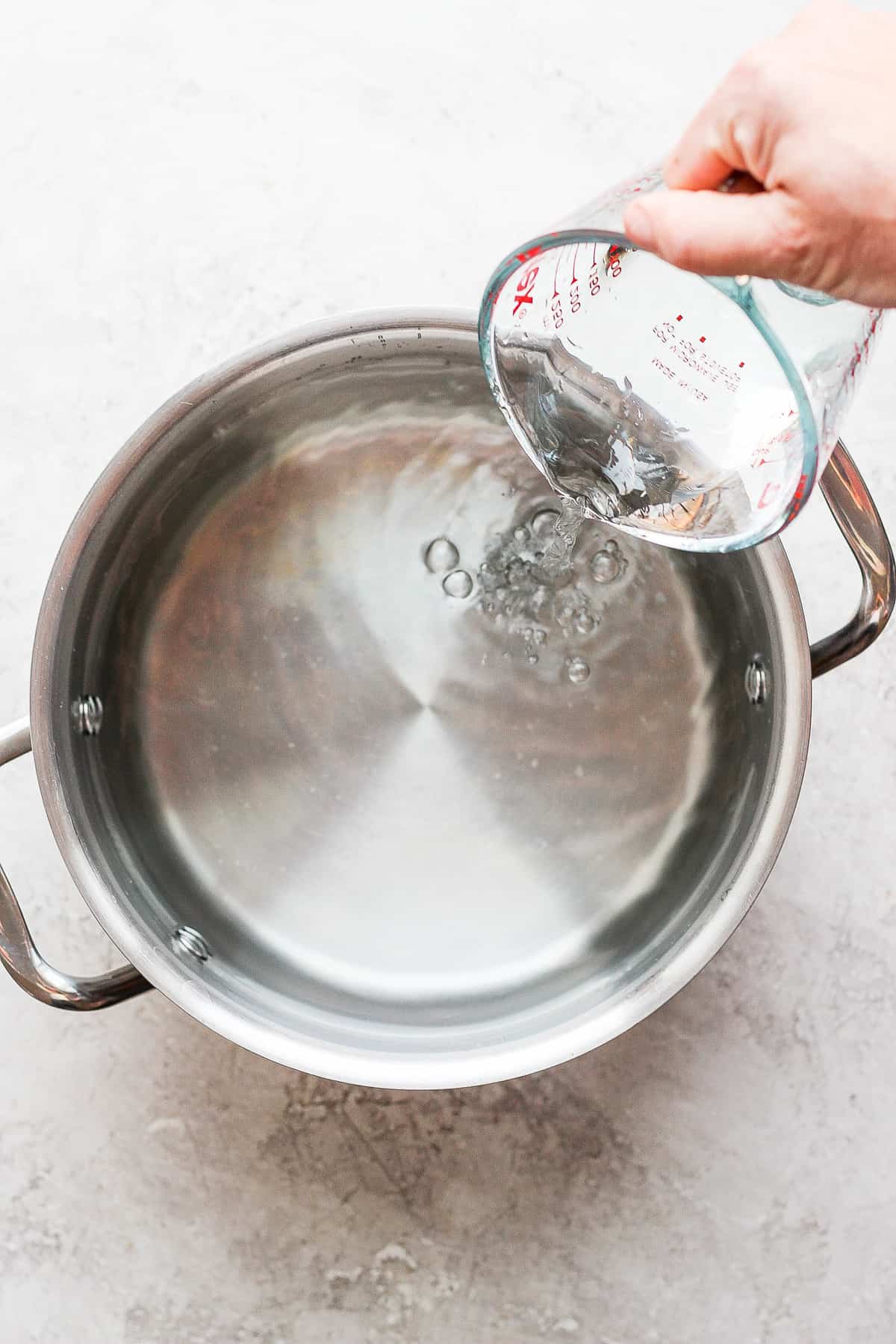 Dry Brine vs. Wet Brine
You'll notice that our wet turkey brine recipe calls for water and that is because it is a wet brine.
A dry brine only uses salt and the natural moisture from the meat instead of adding in extra moisture from water. We have a great dry brine recipe, too. Feel free to check it out!
Turkey Brine Ingredients
When mixing up a brine for a turkey there are so many ways you can change up the brine based on what you have on had. The key to a brine is the salt water, anything you adda after that is extra.
This turkey brine includes fresh citrus, but any aromatics you add to the brine would elevate the brine.
Water 
Kosher salt 
Sliced oranges
Sliced lemons
Smashed garlic cloves 
Chopped white onion 
Sprigs fresh thyme 
Whole turkey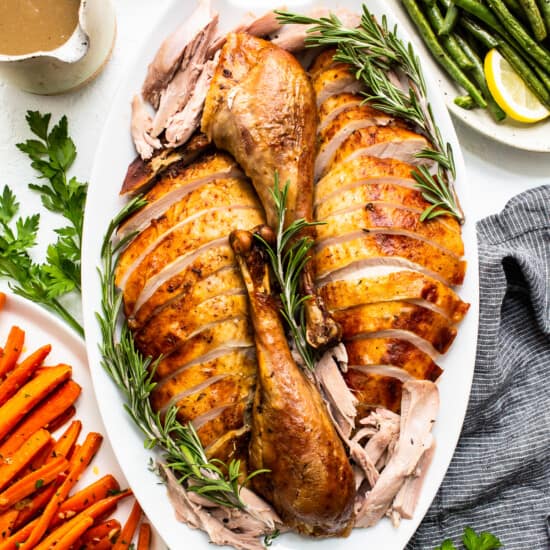 whole
Thanksgiving Turkey
This is the best Thanksgiving turkey recipe out there. Roast your turkey, make a homemade gravy, and you are all set.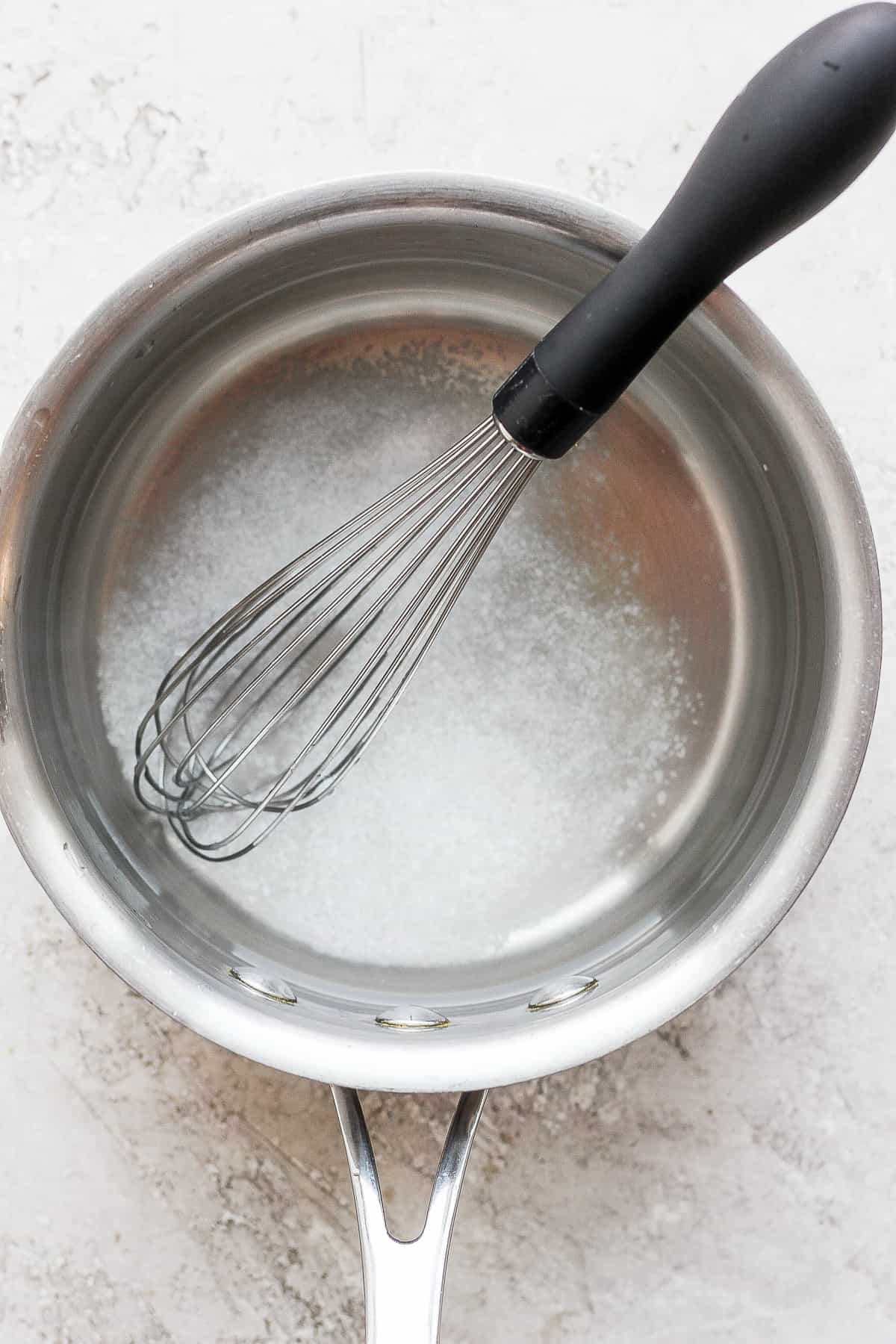 Choosing a Whole Turkey
This turkey brine recipe calls for a 10-13 lb. whole turkey (thawed!). If you're using a larger bird, remember that the entire chicken needs to be submerged into the brine, so you may need to double the brine recipe to have enough liquid.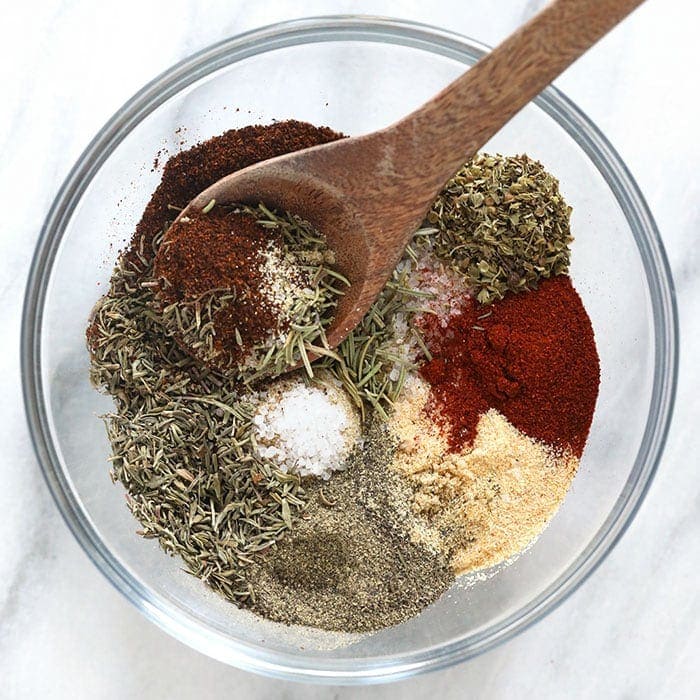 try it!
Turkey Seasoning
Ditch the store-bought turkey seasoning and use the most Flavorful Turkey Seasoning made with 9 ingredients you can actually pronounce. This seasoning is made up of garlic powder, brown sugar, kosher salt, and other simple seasonings.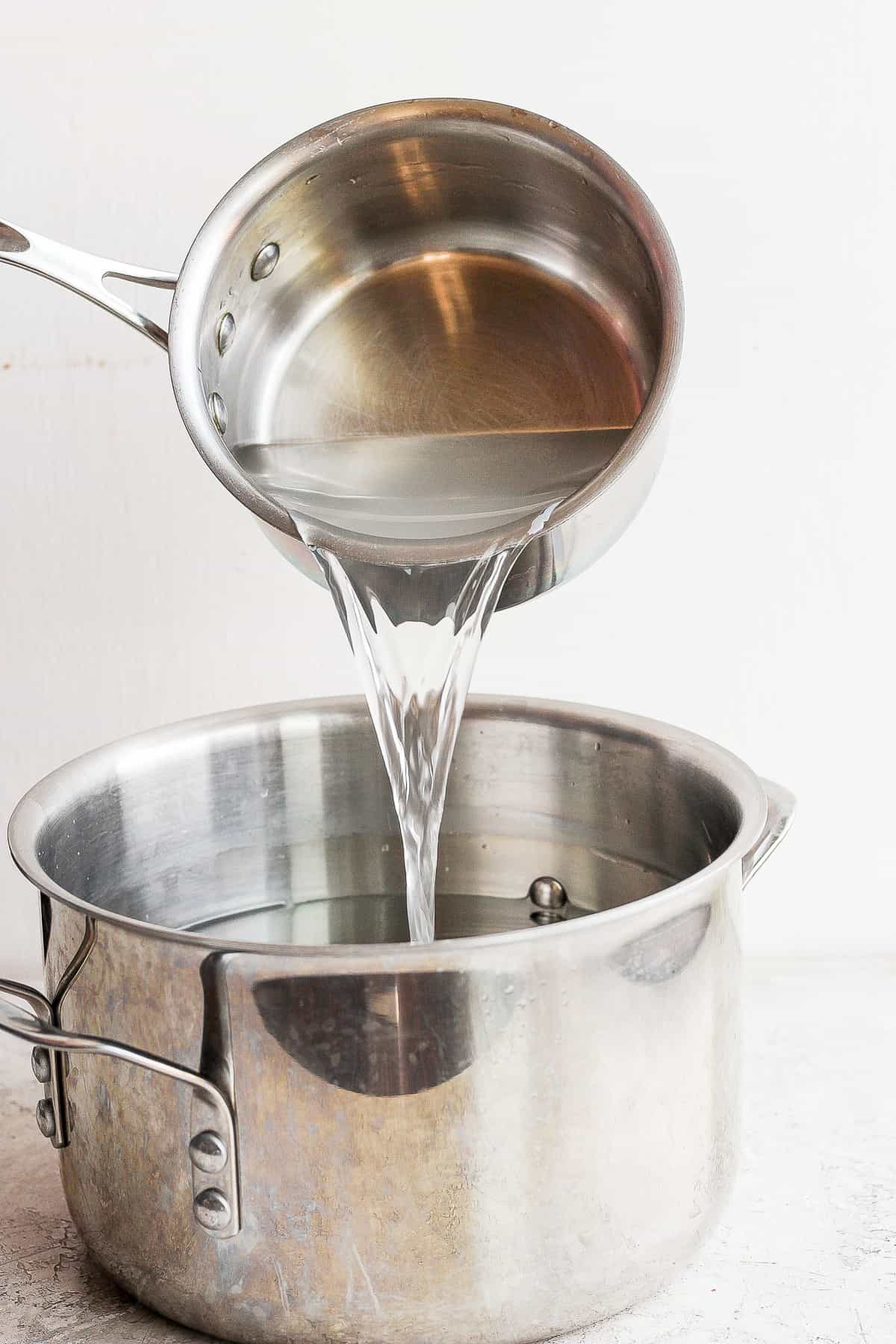 How to Brine a Turkey
Brining a turkey is super simple and 100% worth the extra effort in the end. Here is how to make an easy brine for a whole turkey:
Fill a 20-30 quart pot with 2 gallons of water.
Remove 2 cups of water from the pot and add it to a saucepan with the kosher salt.
Heat the two ingredients over medium heat and whisk until the salt has dissolved, but do not bring to a boil. Remove from heat after the salt has dissolved, and add the salted water back into the large pot and whisk together. 
Next, add the other brine ingredients. Finally, add the whole turkey to the pot, making sure the turkey is completely submerged in the water. 
Place the pot in the refrigerator for 12 hours or overnight.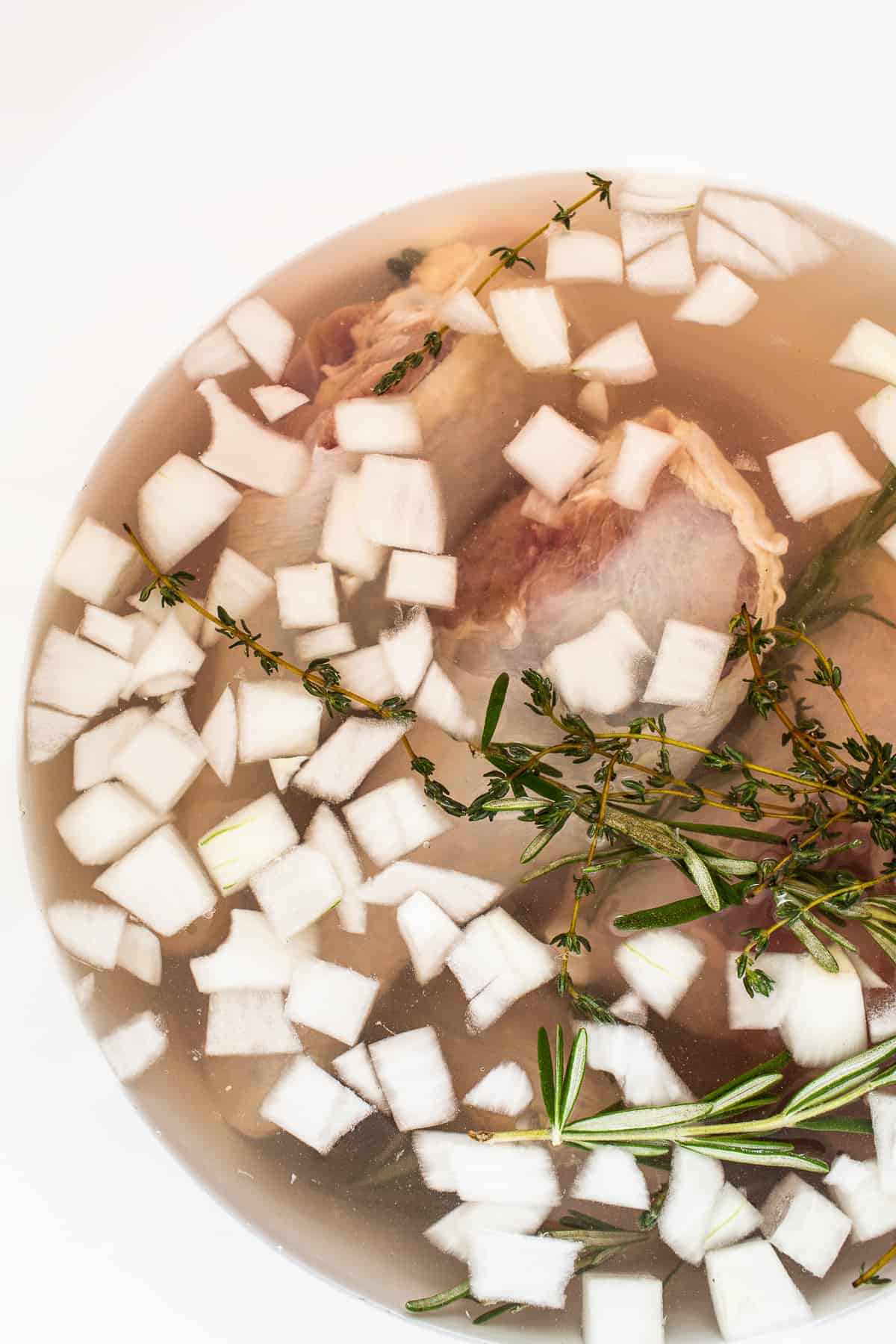 FAQS
How long should you brine a turkey?
We suggest bringing a whole turkey overnight for best results.
Why should I brine a turkey?
Brining will not only hold moisture in your turkey to make it extra juicy, but it will also infuse your turkey with amazing flavor and salt.
Does brining turkey make it salty?
It doesn't! A brine's salt content does not make the finished turkey salty — rather, it causes the meat's muscle fibers to break down which results in more tender meat.
Storage
Make sure you store your turkey in the brine in the refrigerator. Keeping the turkey at a consistent chilled temperature in the refrigerator will ensure.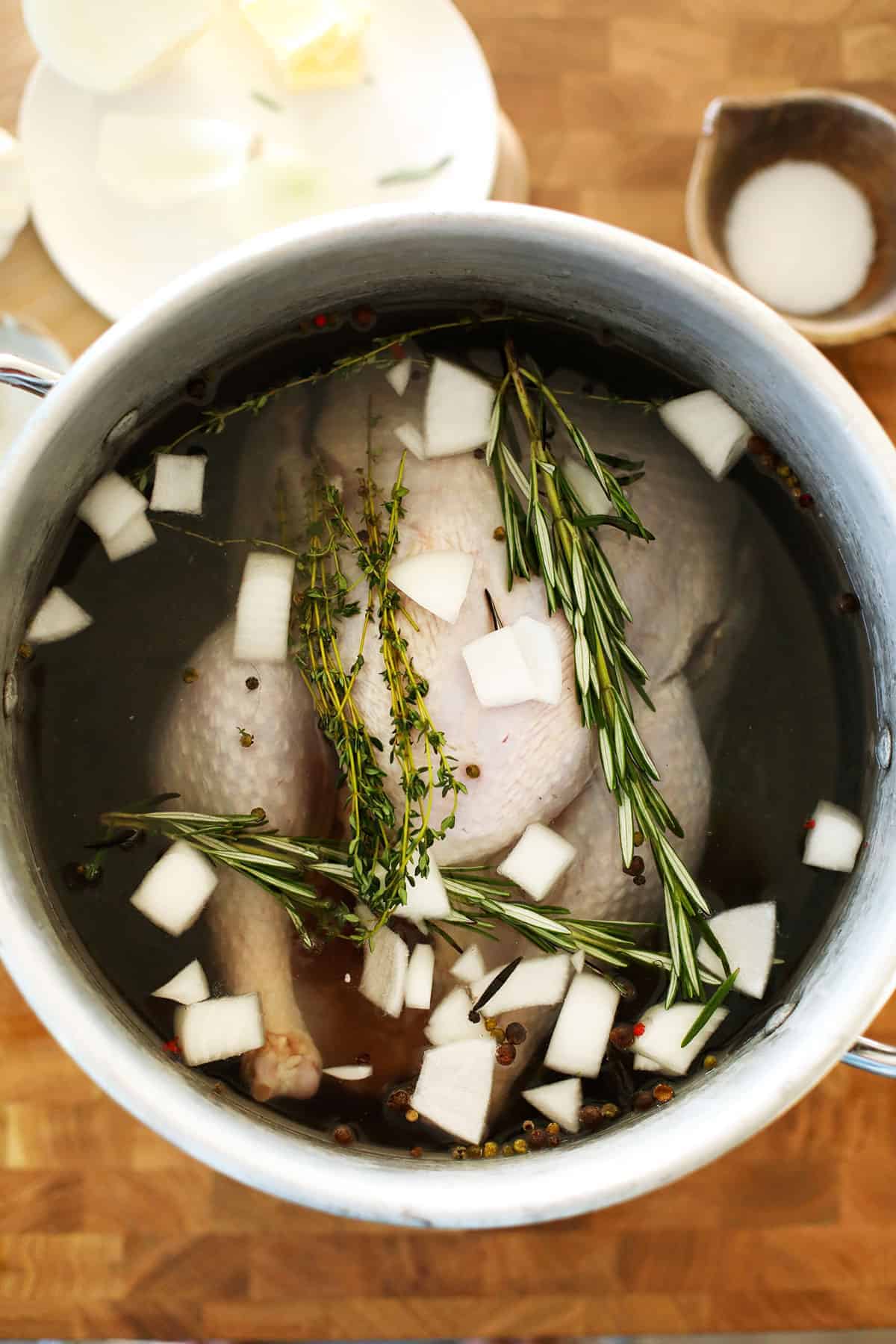 Ingredients
2

gallons

water

separated

1.5

cups

kosher salt

2

pieces

of citrus fruit

sliced
Optional Aromatics
½

white onion

diced

4

garlic cloves

peeled

5

sprigs fresh herbs
Nutrition facts
Calories: 5kcal Carbohydrates: 1g Protein: 0.2g Fat: 0.02g Fiber: 0.2g Sugar: 0.3g