Learn how to make chilaquiles with this super simple chilaquiles recipe made with tomato sauce, spices, beans, tortilla chips, and baked eggs.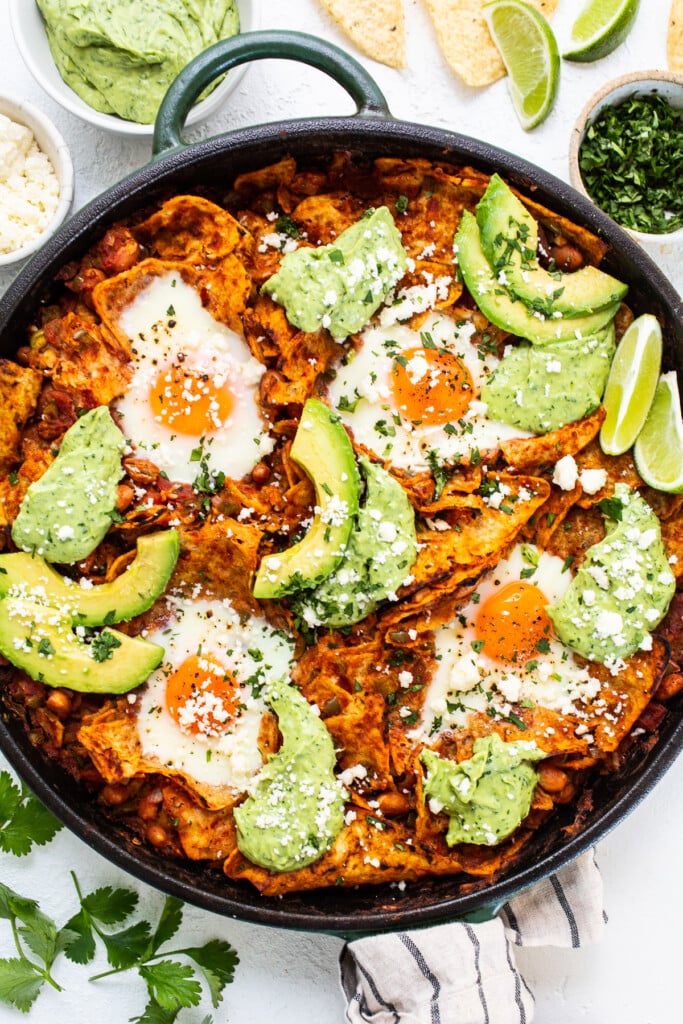 This easy chilaquiles recipe is inspired by Mexican cuisine. Check out our friend Isabel Eats' authentic chilaquiles recipe for a more traditional dish.
Making chilaquiles at home is not only easy, but it's also a delicious way to pack in the veggies and protein for breakfast.
What are chilaquiles?
Chilaquiles are a traditional Mexican dish that consists of fried tortilla chips that are coated in a flavorful sauce, usually made with chili peppers and tomatoes.
This popular breakfast or brunch dish is often topped with a variety of ingredients, such as cheese, avocado, cilantro, and onions, and can be served with eggs, beans, or other sides.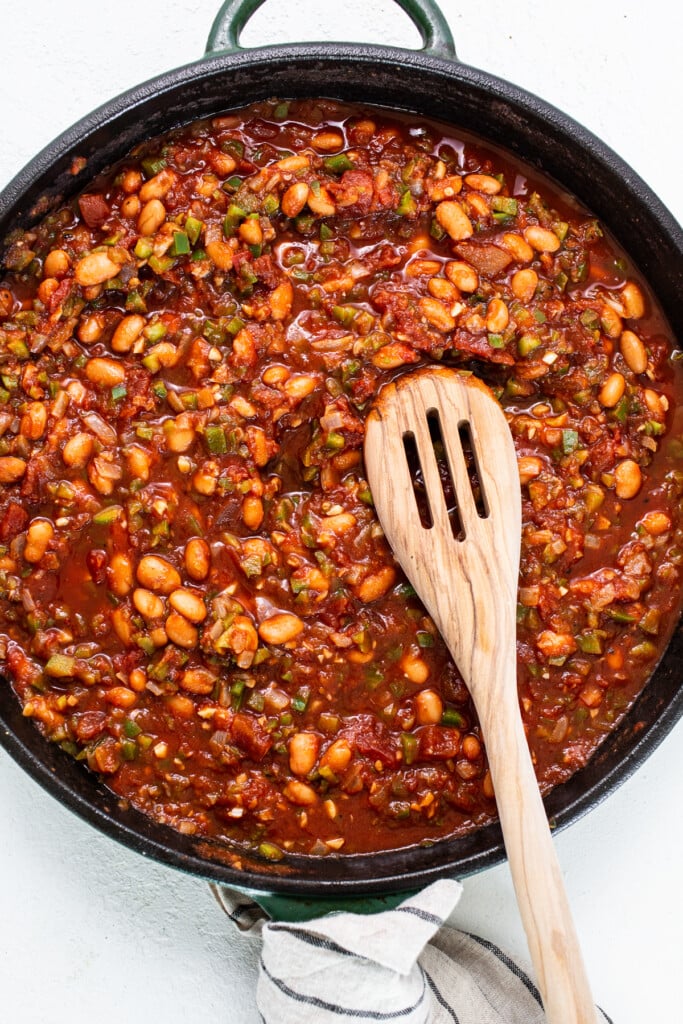 What ingredients are in chilaquiles?
Classic chilaquiles typically include corn tortillas that are cut into triangles or strips and fried or baked until crispy and a sauce made from tomatoes, chili peppers, onions, and garlic.
Our easy chilaquiles recipe uses tortilla chips, tomato sauce, salsa, bell pepper, eggs, and a yummy homemade avocado crema on top.
A note about the salsa
The kind of salsa you use will determine the flavor and spiciness of the chilaquiles sauce.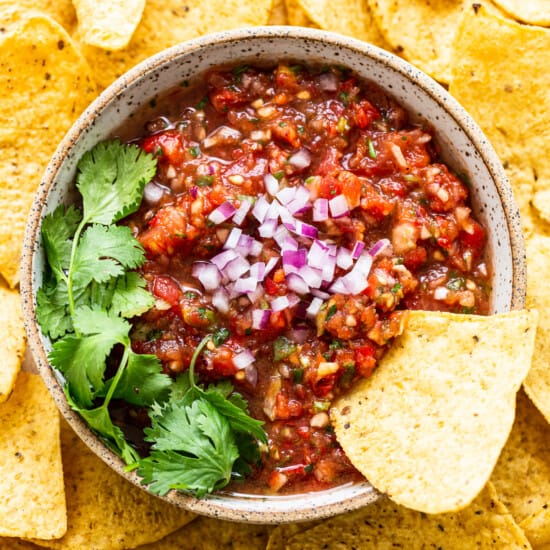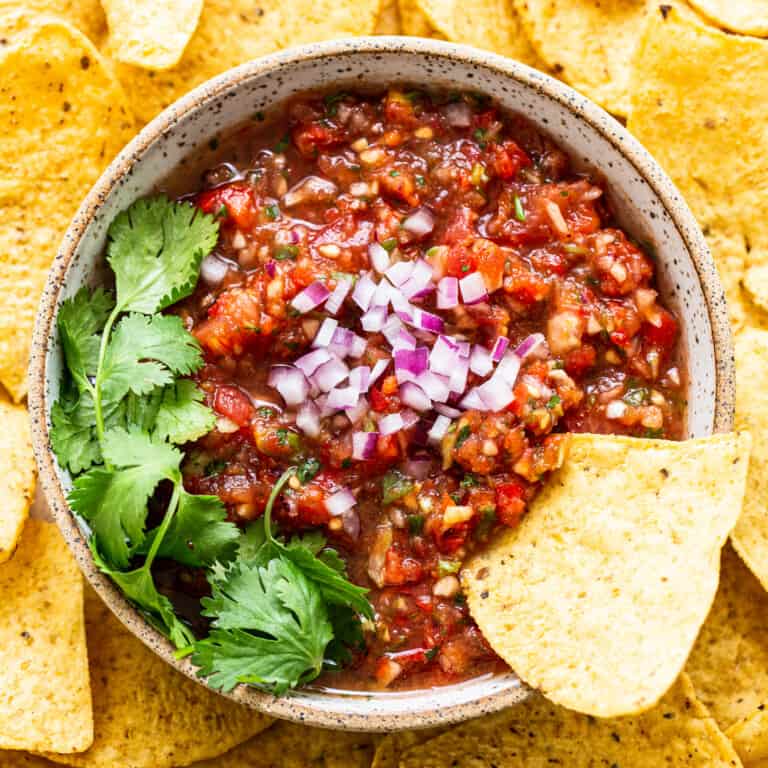 Try it!
Homemade Salsa
Use up your garden veggies and make homemade salsa with juicy tomatoes, onion, fresh garlic, bell pepper, and cilantro.
Should chilaquiles be crunchy or soft?
Chilaquiles should not be soggy, but they should not be super crunchy either. They should be soft with a bit of a crunch.
Are chilaquiles healthy?
Chilaquiles are packed with protein from the baked eggs and are loaded with veggies and beans making them a nutritious breakfast option.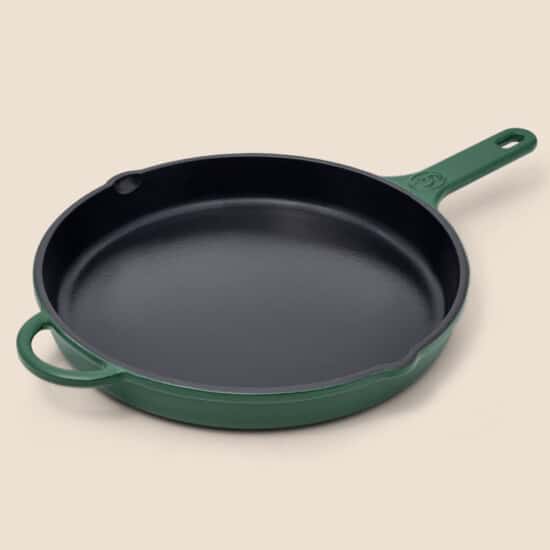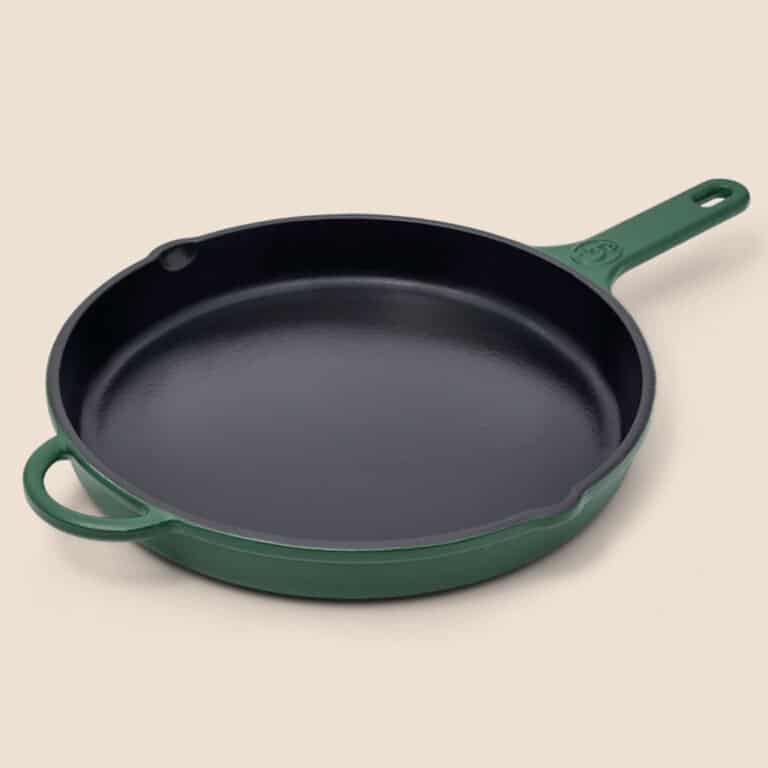 Great Jones
Cast Iron Pan
The Great Jones King Sear is our favorite cast iron pan. It's definitely worth the splurge to add to your kitchen collection!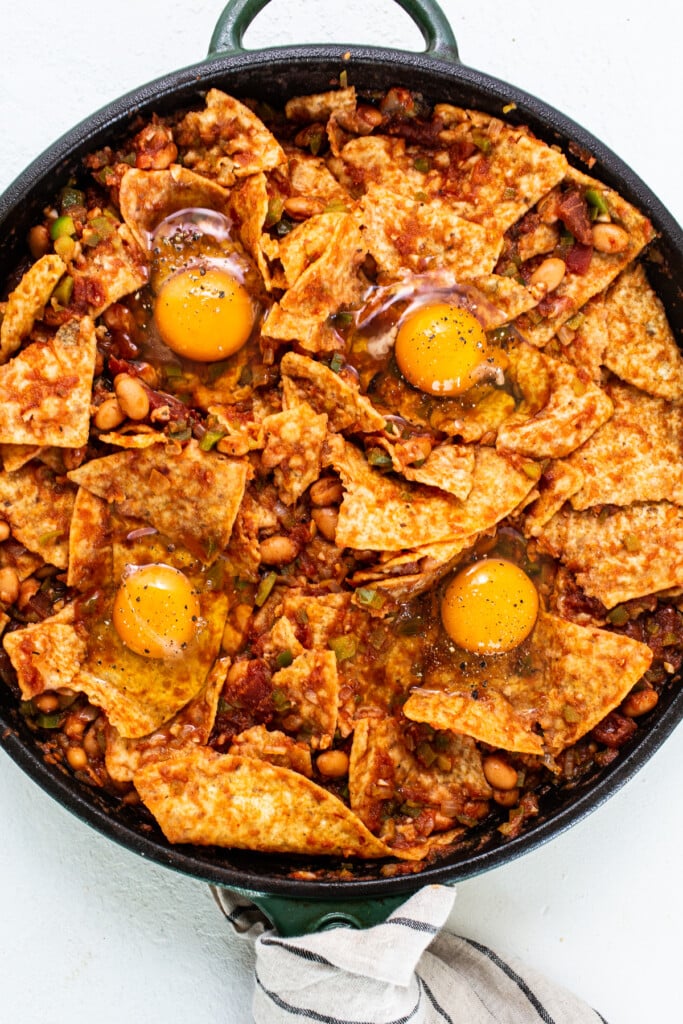 Don't Skip the Avocado Crema!
Whatever you do, don't skip the avocado crema topping! It's creamy, limey, and the perfect way to cut the heat if you like spice.
What You Need
Avocados
Greek yogurt
Lime juice
Salt
Cilantro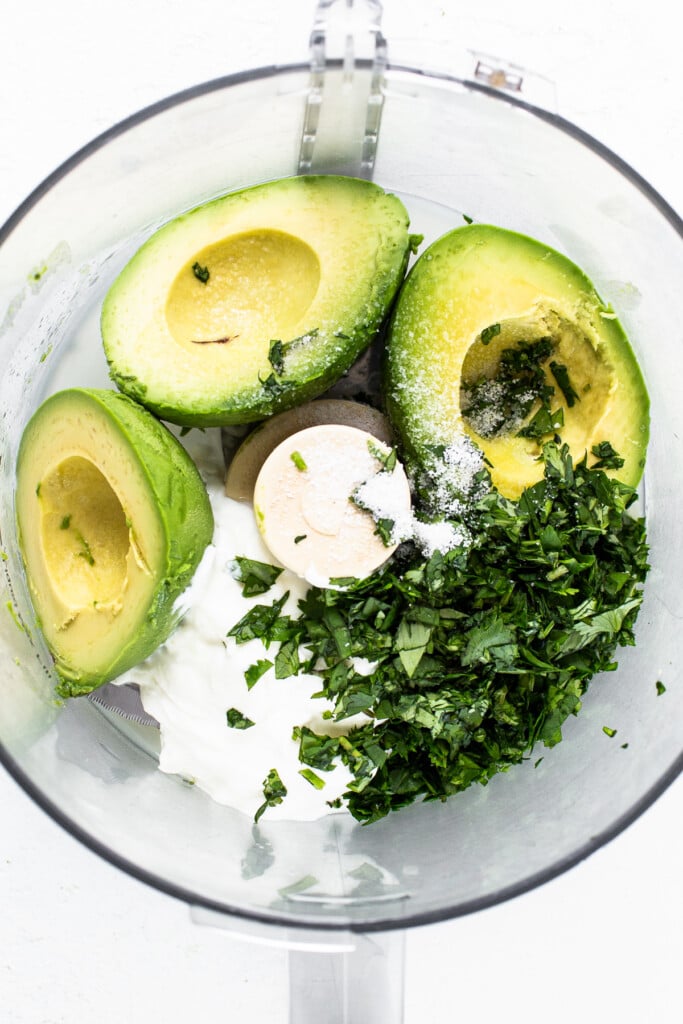 Topping Ideas
When it comes to chilaquiles, we're all about the toppings. Here are some ideas!
Storage
Store leftover chilaquiles in an airtight container in the fridge for up to 3 days.