Moisturizer is a product for skin care that hydrates, nourishes as well as protects the skin. However, there are endless skin care products with different names such as lotions, face creams, or ointments, and it can be confusing to choose the right one for you. Despite any skin type, you need to have a good moisturizer for yourself. Therefore, here is the guide you needed to select the best moisturizer for yourself, keep reading!
Moisturizer benefits and precautions
We have discussed the benefits, precautions, and home recipes for cleansing, toning, and exfoliation of the skin. Now we will discuss moisturizing, another key component to maintaining healthy and youthful skin. Additionally, drinking a sufficient amount of water helps the skin to preserve the necessary moisture balance.
Moisturizing helps to retain and seal the skin's natural moisture. Moreover, it provides a vehicle to introduce an anti-aging treatment to the skin with the resources it needs to stimulate and reinforce rejuvenation.
There are plenty of different types of moisturizers available in the market. Here you get help selecting the best moisturizer suitable for your skin.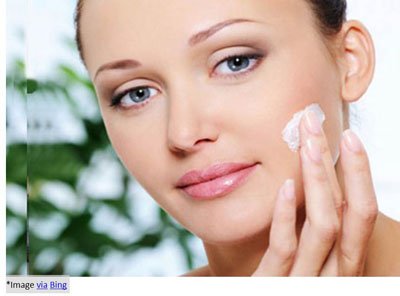 How to select the best moisturizer for your skin?
Selecting moisturizer depends on many factors which include your skin type, age, weather, and skin conditions.
For normal skin types:
A lightweight moisturizer is most suitable for normal skin types. This moisturizer may contain lightweight oils. Remember, normal skin types should not use too watery or heavy oil-based moisturizers.
For dry skin types:
Simply Skin Vitamin Oil 11ml
from: Healing Natural Oils
The oil-based moisturizer contains moisture content & treats the dryness of the skin. These moisturizers contain ingredients such as antioxidants, grape seed oils, and petroleum-based products. Besides, these moisturizers are more effective in preventing water evaporation.
For oily skin types:


heimish – Matcha Biome Oil-Free Calming Gel Moisturizer 100ml
Those who have oily skin types and acne-prone skin should opt for oil-free or oil control moisturizers. Gel-based or water-based moisturizers are best suited for oily skin types as these control oil production, treat acne skin and reduce breakouts too.
For sensitive skin types:
To select the best moisturizer for sensitive skin that is more susceptible to skin irritation, redness, itching, and rashes, a moisturizer that contains chamomile or Aloe Vera should be used. Products with chemicals and harsh ingredients should be strictly avoided.
Well-moisturized skin has a healthy glow while remaining soft and supple. Also, hydrated skin slows the signs of aging. Therefore, apply your moisturizer with an effective, active anti-aging ingredient to warm, moist skin in a circular upward motion. Also, make sure to avoid the immediate eye area.
Meladerm® – Formulated without hydroquinone, Meladerm® brightens the skin and reduces the appearance of hyperpigmentation including melasma, dark spots and uneven skin tone. 30 Day Money Back Guarantee.
Things to Check Before Picking a Moisturizer
Here are some pointers that you need to check before you pick the right moisturizer for your skin: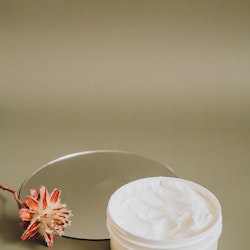 Does it provide sun protection? Dermatologists often advise picking a moisturizer with sunscreen. You can select a moisturizer with SPF 30. Always look for a sunscreen-based moisturizer that is free of oil and fragrances.
Does it contain anti-oxidants? Moisturizers that contain antioxidant-rich natural ingredients like pomegranate, liquorice root, chamomile, and green tea neutralize free radicals, leaving your skin fresh, healthy, and nourished.
Is it suitable for all skin types? Non-comedogenic moisturizers containing alpha-hydroxy acids work best for acne-prone, oily skin. Heavier moisturizers containing dimethicone, hyaluronic acid, glycerin, propylene glycol, lanolin, petrolatum, and mineral oils are more suitable for dry skin.
Is it safe to use on sensitive and itchy skin? Dermatologists advise a hypoallergenic, fragrance-free moisturizer for itchy, sensitive skin. Ideally, your moisturizer should not have more than ten ingredients. For eczema-prone skin, apply a thick moisturizing ointment based on petroleum jelly.
Is it free from colors and perfumes? Added ingredients like too many antibacterial agents, added colors, and perfumes can be irritating and harsh on the skin. Hence, consider this when you select the best moisturizer for yourself.
Does it contain body-friendly ingredients? Facial skin is more sensitive than the rest of your body. Avoid facial moisturizers containing waxes and shea butter as primary ingredients because they can clog pores, causing an acne breakout.
Does it contain too-many acids? Avoid moisturizers containing high amounts of alpha-hydroxy acids, retinoic acid, salicylic acid, and glycolic acid, as they may penetrate deep and cause more harm than good.
Is it overusing steroidal ingredients? Overusing steroidal creams over a long period may cause other skin issues. Further, avoid moisturizers containing lactic acid and urea if you have sensitive skin because such ingredients may aggravate skin problems.
Natural and Homemade Moisturizers for Your Skin
Natural organic moisturizer treatments are the simplest to make and leave your skin silky smooth, healthier, and naturally beautiful in no time. Detailed information about moisturizing recipes and natural skincare regimens is available at "Natural skincare Guide- Homemade Recipes"
A word of Caution for Moisturizing:
While applying moisturizer, make sure to avoid direct contact with your eyes.
Moisturizer should be used over the entire face and neck only when the toner completely dries.
The moisturizer does not reverse the sun damage but it may prevent further damage to the skin. Therefore, use it regularly.
To Get More Details For Best Skin Care Regimen Go To "Natural Skincare Guide-Homemade Recipes"