Level up your breakfast with these Smoked Salmon Breakfast Frittatas. They're made with smoked salmon, fresh dill, eggs, and cream cheese.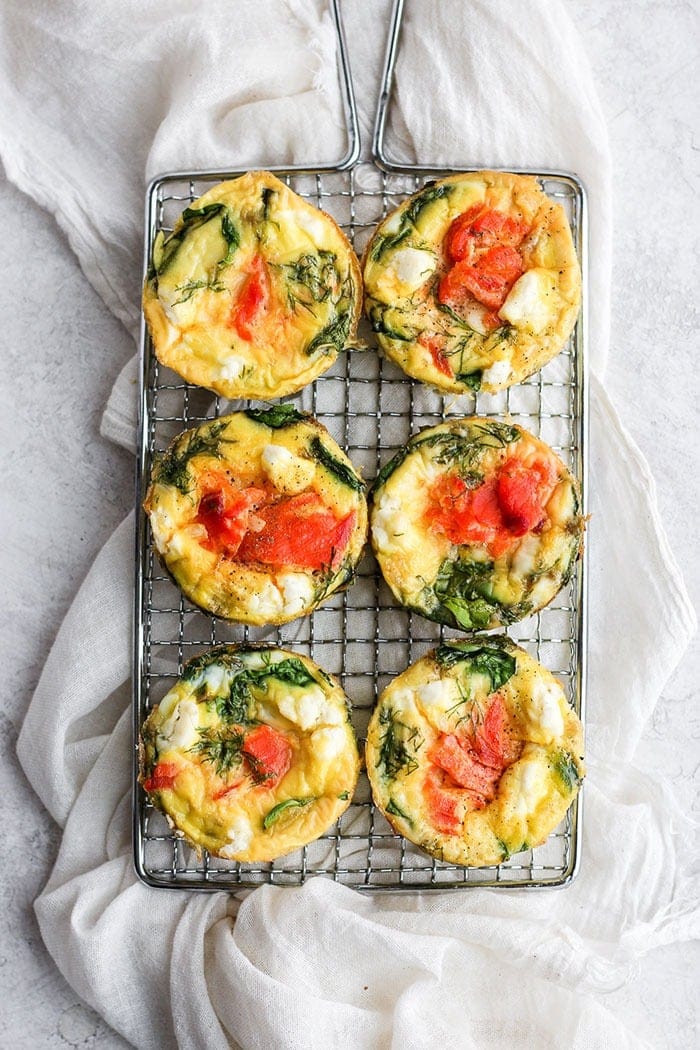 Easy Smoked Salmon and Eggs
If you're an eggs-for-breakfast kind of person, then you will definitely enjoy these little smoked salmon frittatas.
Not only are the so fresh and flavorful, but they're highly nutritious and packed with protein.
The star ingredients include smoked salmon, fresh dill, spinach, eggs, and cream cheese.
What kind of smoked salmon should I buy?
Feel free to buy premade smoked salmon or lox at the grocery store. You can also use homemade smoked salmon, too!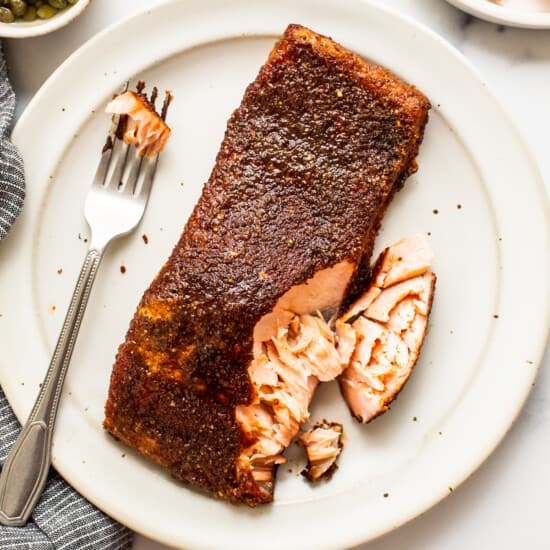 Get Recipe
https://fitfoodiefinds.com/smoked-salmon-recipe/
This perfectly tender and flakey smoked salmon is made with a simple dry rub and a yummy maple glaze making it perfect for crackers, bagels, or a salad!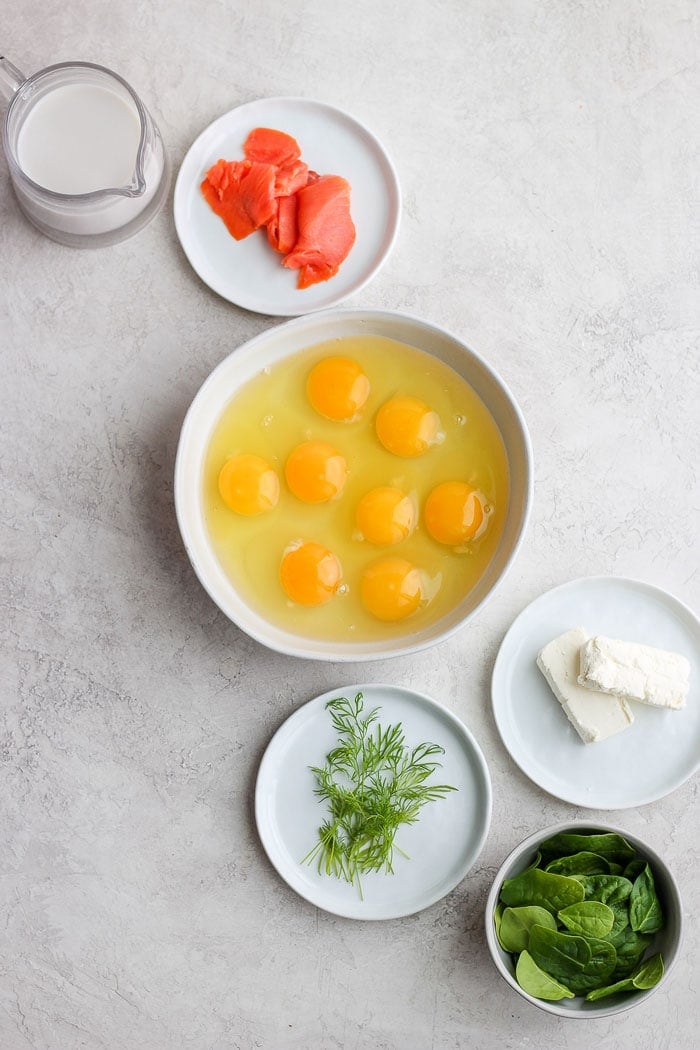 How to Make Smoked Salmon Breakfast Frittatas
Prep Muffin Tin + Preheat Oven
First, preheat the oven to 350ºF and generously spray a nonstick muffin tin with coconut oil cooking spray. Make sure you spray every nook and cranny.
Alternatively, you can line your muffin pan with muffin liners, but if you go with this method, we suggest spraying the muffin liners with coconut oil cooking spray.
Step 2: Prep Eggs
Crack eggs into a medium size bowl and whisk. Add almond milk and dill to eggs and whisk until combined. Set aside.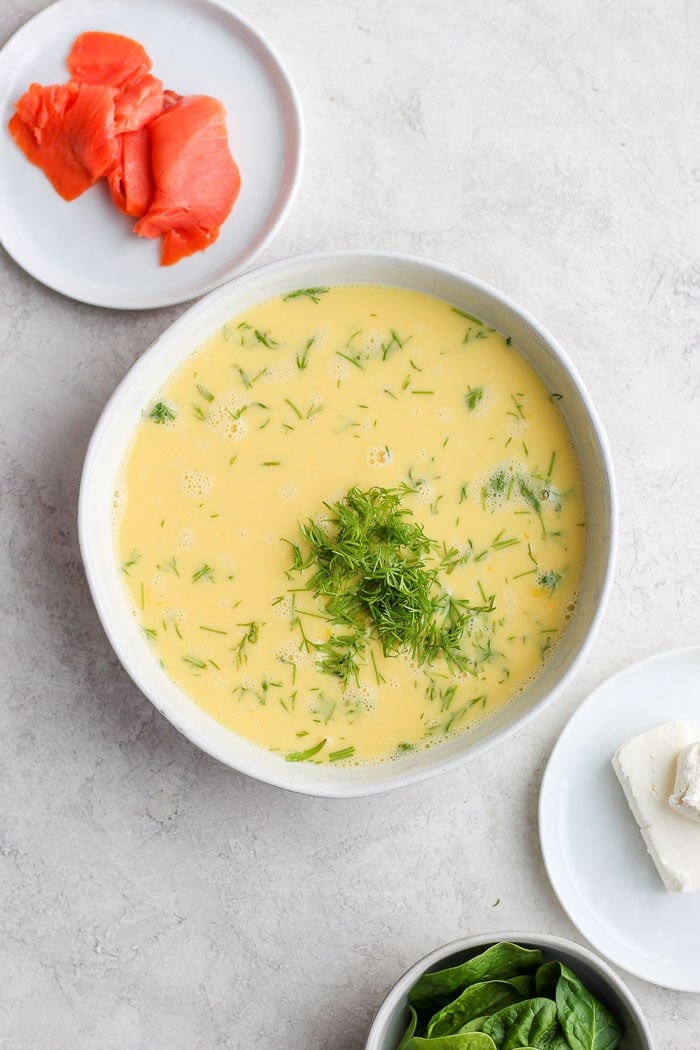 Fill Muffin Tin
Evenly distribute spinach, shallot, and smoked salmon into each of the muffins.
Next, fill each muffin about 3/4 of the way with the egg mixture and then dollop on small pieces of cream cheese evenly across each muffin. Carefully stir the mixture so that everything is combined in the muffin tin.
Bake
Place the muffin pan into the oven and bake at 350ºF for 16-18 minutes.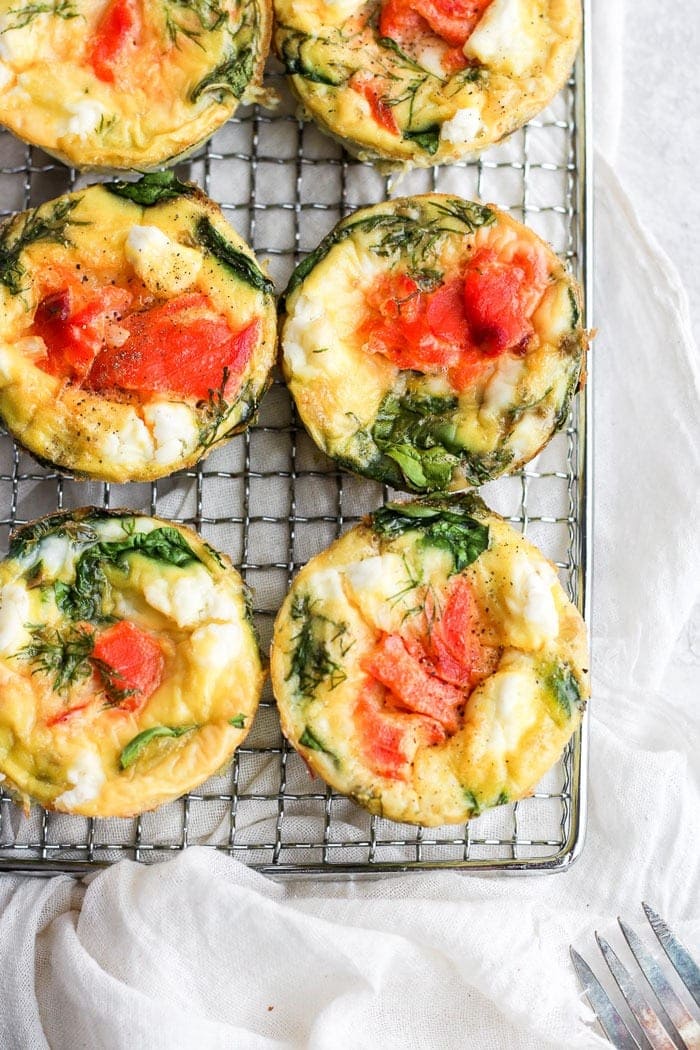 Enjoy!
Remove from oven and let cool before removing each muffin from tin. Serve immediately or let cool completely and store in meal-prep containers in the fridge to enjoy throughout the week.
Quick tip!
Don't have smoked salmon? Feel free to use any kind of salmon you have on hand. Here are some ideas: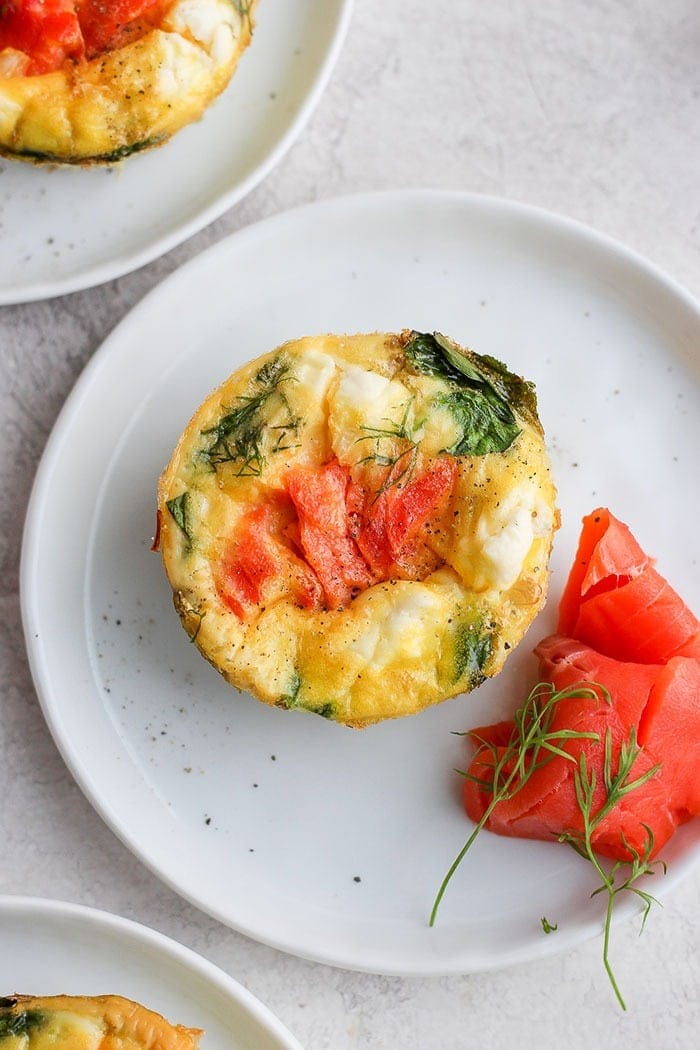 Photography: photos taken in this post are by Erin from The Wooden Skillet.