With all the endorsement and studies highlighting the positive aspects of therapy, why does it feel so hard to find a therapist? Or, more specifically, a good therapist?
If things are becoming overwhelming and you're looking for extra support – without completely draining what precious time and energy you still have left – here are some tips that may help.
The Insurance Web
If only dealing with insurance to clarify your coverage was as simple as reaching out to a sweet and helpful little green lizard, right?
Or heck, even a pleasant happy-go-lucky guy decked out in khakis and a polo – great!
Instead, calling insurance involves scrambling to recite all 20 numbers of your member ID to the robot that answers and keeps interrupting with, "Sorry, I didn't get that" halfway through your spiel.
When they finally "get that," you're onto phase two: listening to an exhausting list of options to type into your keypad, none of which apply.
Then, the dreaded hold music. The same verse (which sounds awful screeching over speaker phone!) over and over, for who knows how long? Every time the automated person chimes in to "thank you for your patience" and assures you "your time is valuable, someone will be on the line shortly," your heart skips a beat, thinking an actual person is on the line.
And finally. When you do reach a representative, they usually have to transfer you.
Often, insurance reimbursement for mental health providers is low, and that's after you've met a high annual deductible.
In addition, insurance may not offer a wide range of in-network mental health professionals. Those seeking couples counseling may learn that no one in-network provides it, or worse, their insurance company doesn't cover it.
However, not all insurance plans are created equally. Some have good mental health coverage and a well-rounded list of in-network mental health professionals.
In addition, those struggling with money may find that what their insurance offers is the only option within budget.
Tip: When checking to see if and what your insurance covers regarding mental health, plan on doing that when doing something else, such as sorting and folding laundry. Please have your insurance ID card handy, and put the phone on speaker as you put it around.
If your insurance doesn't cover your needs, keep looking for someone to help. The Relationship Therapy Center has options for those seeking counseling in Fair Oaks and Roseville, CA.
The Demands of Private Practice
Searching 'therapist near me' will bring many results; finding someone actively taking on new people can be tricky.
Besides seeing patients, therapists who go into private practice spend much time doing paperwork. When that's done, many check up on unpaid insurance claims and field the various tasks of running a solo business. Usually, they need to have supporting staff to help them.
Because of this, many have a full caseload and need more time or resources to take on new patients or even return phone calls on time.
Tip: You may have to call quite a few before you reach someone who can help.
Putting Yourself First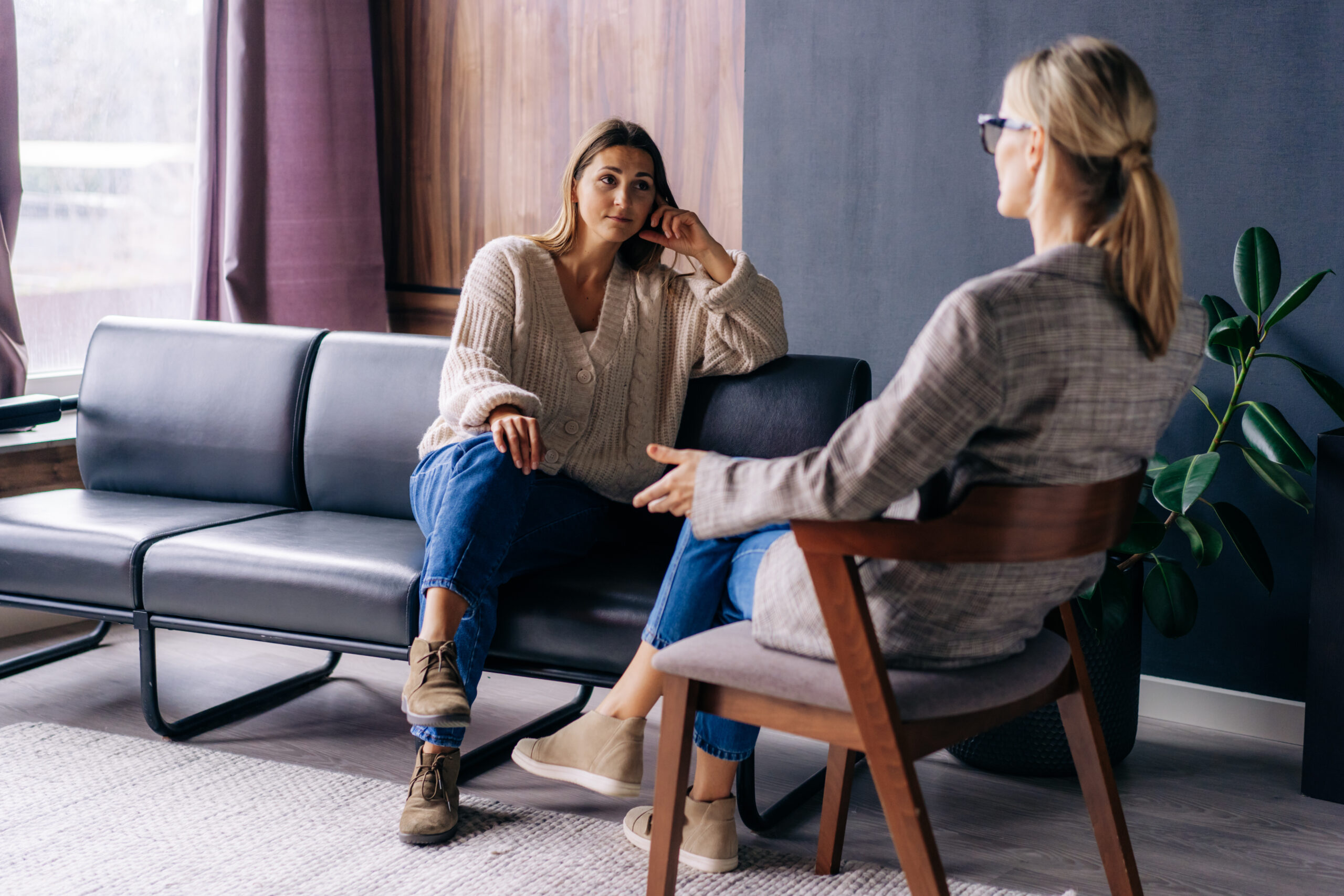 When it comes to mental health and well-being, it's important – vital – to take care of yourself.
At the Relationship Therapy Center, we understand how taxing it can be to transition from thinking of getting help to getting the help you need. We have options available, and if you're looking for a therapist in Northern California, we urge you to call us to learn more.
We do our best to answer every phone call, and when we can't, we return messages within the next few hours. We offer therapy in Roseville and Fair Oaks, and both locations are open seven days a week.
Each of our skilled staff is compassionate and caring.
We know what investment therapy is and are here to work with you to get you back to a place where you feel hopeful and whole. Finding a good therapist – one who understands you and is actively engaged in helping you heal – is essential. We support you each step of the way.
Tip: A good therapist will help you heal, feel better, and implement positive change. Finding a therapist who is a good fit for you is much better than seeing someone for a long time with underwhelming results.
The bottom line is it's your life; putting yourself first is okay if you struggle. Because when you feel better, life is better. Things become easier for you and everyone else.
The GoodTherapy registry might be helpful to you to find a therapist if you are in need of support. There are thousands of therapists listed who would love to walk with you on your journey. Find the support you need today.
Nancy Ryan, LMFT and CEO of the Relationship Therapy Center. Our Sacramento area counseling clinics located in Roseville and Fair Oaks, CA, are pleased to offer various mental health services. 
© Copyright 2023 GoodTherapy.org. All rights reserved.
The preceding article was solely written by the author named above. Any views and opinions expressed are not necessarily shared by GoodTherapy.org. Questions or concerns about the preceding article can be directed to the author or posted as a comment below.